QUICK TRICKS! 8 Hours of Sleep Can Help You Lose Weight!
It's a fact…when you're sleeping, your body is repairing itself. When you're sleep deprived, your body senses you're under stress!
Chemicals such as Epinephrine and Cortisol increase and build fat around your middle area. Sleeping 7-8 hours a night allows your body to be at peace and decreases stress.
Your body is also likely to crave fats, calories, sweets etc during these awakened times of stress…..so SHUT DOWN THAT COMPUTER AND GET SOME REST!!!!!!
QUICK TRICKS: Get rid of those dry lips!
I know I can't be the only one suffering from dry, cracked lips this season. Actually, I'm CERTAIN because I've seen plenty of you out there with no shame!! As much as I'm addicted to my Philosophy Vanilla Birthday Cake lipgloss (thanks Mal), it actually is doing more harm than good. Lipglosses and some chapsticks actually hurt your already dry lips, by creating a barrier that locks out moisture. So what do you do?
First…check your chapstick. If it's menthol, camphor, peppermint, THROW IT OUT ASAP. Sorry guys, you must get rid of your trusty CARMEX. Make sure you're using balms with beeswax, shea butter, Vitamin E, almond or jojoba oil (We LOVE BURT'S BEES). Also, massage your lips with some of those essential oils when you're fresh out the shower.
Second…EXFOLIATE. Take a couple pinches of sugar, with a sprinkle of water and massage onto your lips. This will help exfoliate the dead skin AND get the blood flowing.
Third…drink lots of water. Dry lips are a sign of dehydration.
And STOP LICKING THOSE LIPS!
Health is important factor in our life. Here are nine natural health tips that may help you to make your health good & fit.
Water is important for healthy life. So drink more water. Drink minimum 8 glasses of water in a day.

Maintain daily routine such as Get Up early in Morning, Exercise, Breakfast, Lunch, Dinner and Sleep. Routine is important factor in healthy life.

Use clean Water & soft cloth for cleaning the skin.

Go for morning walk daily. Do exercise such as walking, running, swimming, cycling for half an hour.

Sleep at least 8 hours.

Eat baked or steamed food instead of fried food. Do not take more oily foods.

Meditation and Yoga is helpful for healthy life. Do Meditation and Yoga.

Intake well balanced diet, add green vegetables and fruits in your daily diet.
QUICK TRICKS! Did you know a mask made of Aspirin can minimize your pimples?
QUICK TRICKS!
Did you know a mask made of Aspirin can minimize your pimples?
*If you have an allergy to aspirin, avoid this mask since it's absorbed in the skin*
Aspirin is a beta-hydroxy acid, which is found in most facial products…but is MUCH more affordable! The aspirin will help to minimize swelling and redness AND act as an exfoliator to smooth skin.
TO CREATE YOUR OWN MASK AT HOME.
-Take several plain aspirin and crunch them into powder form using a spoon (make sure they are NOT coated)
-Mix the aspirin in luke warm water creating a paste. Rub the mask in circular motions on your skin, exfoliating first…then let it sit for several minutes. Wipe off with warm cloth.
**You can do this several times a week, but remember to moisturize afterwards, as aspirin is drying to the skin**
***Keep away from eyes, mouth and nose***
** DRINK YOUR WATER****
QUICK TRICKS! Why spend money on body scrubs…just use sugar!
QUICK TRICKS!
Why spend money on body scrubs…just use sugar!
Take a cup of sugar, add a bit of COLD water (hot will dissolve the sugar) and head to the shower!
Rub the sugar is circles all over for smooth soft skin. Massage your face daily with the scrub to avoid blackheads and clogged pores.
QUICK TRICKS! Egg yolks are amazing for your complexion!
QUICK TRICKS!
Egg yolks are amazing for your complexion!
How it works: The whipped egg yolk absorbs excess oil, draws out impurities, acts as an anti-inflammatory and tightens your pores!
What to do: Crack an egg and separate the yolk. Whip the yolk up and smear all over your face (this feels cold and gross, but so worth it!)
Let sit for 20-30 minutes. The yolk will dry and harden.
Wipe off with warm cloth. You can do this as often as you'd like.
QUICK TRICKS! Get rid of those puffy eyes!!
QUICK TRICKS!
If lack of sleep is leaving you with dark puffy eyes…reach for the tea bags (caffeinated)!
Late nights, stress or too much salt can leave the soft skin around your eyes swollen and irritated.
How it works:
The caffeine in tea helps constrict your blood vessels, and the cold helps to DEPUFF!
What to do: Boil hot water and steep your tea bags just as you would if you were to drink it. Remove and put the tea bags in the freezer until very cold (frozen if you have the time).
When chilled, apply directly to eyes for some relief.
**Apply a cloth across your eyes if you are using a black or green tea, as they can stain.*
*
QUICK TRICKS! Honey is the best natural moisturizer!
QUICK TRICKS!
Honey is the best natural moisturizer!
How it works: Skin becomes dry, itchy (and wrinkled) when dry. Honey is a natural humectant, which means it can attract and retain moisture.
HOW TO:
You can rub a nice coat all over your face and let sit as long as you'd like (make sure this is pure honey, and not a "honey syrup"..like the kind you get at KFC for your biscuit lol). For a creamier mixture, combine with warm milk (make sure to keep it fairly thick so it doesn't drip too much.) This is perfect to do before a bedtime shower…you can just rinse before bed (or lick it off,

YUMMM!)
Beauty Tips: Always Use a Translucent Powder!
What Is It: A loose powder, doesn't provide any color. Works with every skin tone.
What It Does: Provides an even matte finish, gives a flawless look, helps absorb oil and shine and sets your foundation so that it doesn't rub off (let's face it…there's nothing more embarrassing than hugging someone and smearing your makeup all over them!).
How To Apply: LESS IS MORE! Dip a big round brush in your powder and make sure to blow or shake off any excess. Give your face a light dusting, all over. DONE!
My Personal Recommendations:
Make Up For Ever HD Microfinish Powder. $30 at Sephora
Bare Minerals Mineral Veil. $19
www.bareesentuals.com
or at Sephora
Beauty Tips: Orange Lipstick…YOU CAN DO IT!
Orange lips are an instant way to give your face an overall lift! Think of it as the modern day update to a classic red. It brightens your face, compliments every skin tone and shows the world you're not afraid to have fun :)
When wearing orange lips, make sure the rest of your face is fairly neutral so you look more runway, and less streetwalker.
How To: Apply with a small concealer or lip brush. Apply color to the brush and outline your lips first, then fill in. This will eliminate feathering or "bleeding" of your bright lips. For a more muted look-apply a matte orange lip and dust with a translucent powder.
expert Personal Recommendations: MAC So Chaud Lipstick $14.50 (www.maccosmetics.com)
Sephora Rouge Cream Lipstick-It Girl 06 $12 (
www.sephora.com
)
QUICK TRICKS! How to get rid of the dark spots on your face…
Hyperpigmentation is the darkening of the skin caused by increased melanin. Causes could be acne scars, hormonal changes, certain medications, and sun exposure …just to name a few.
What to do: There are many prescription products and treatments your dermatologist can prescribe. If your spots are in the early stages, try a natural home remedy first…LEMON! Yes, citrus fruits are rich in Vitamin C which is a natural bleaching agent.
Just dab some juice on a cotton ball and apply to affected spots before bed. Don't forget to follow up with a honey mask (see post on honey as a moisturizer) to aid in the healing of your skin.
Also…MAKE SURE TO WEAR SUNSCREEN DAILY! Sun is one of the main culprits, causing new spots AND making the dark ones even darker!
DONT FORGET THEM TOES !!!
QUICK TRICKS! Noxzema Pads For Your FEET!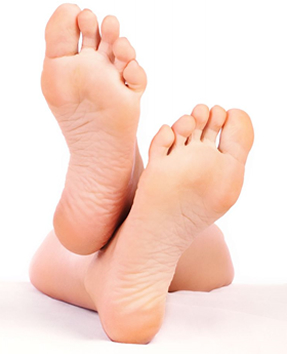 If you struggle with dry, cracked heals…then head to your medicine cabinet and grab the Noxzema pads (no, I'm not kidding). Actually, it can be any medicated acne pad that has the ingredient SALICYLIC ACID.
How It Works: The salicylic acid exfoliates and softens the hard skin on your heels. This is great to do before bed, and finish by massaging your heels with vaseline (don't forget your socks to lock in the moisture!)
Did you know Iodine rich foods like SPINACH and SEAFOOD can trigger acne?
Beauty Tips: The Basic Rules of Eyeshadow
Who knew eyeshadow could be so complicated!?! To the untrained hand, it's easy to apply crooked, smudged and just plain ugly. Here are some
VERY BASIC STEPS
for the beginner
First Rule
-If the eyeshadow you're using came with that teeny, tiny, spongy applicator *gag* then THROW IT OUT NOW! Nothing good can come from those.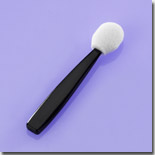 A good brush is key and they are great investments.
(If using your finger, which a lot of people do, use your RING finger as it's the one with the least amount of pressure.) 1-Choose a shadow that is neutral but makes your eyes pop. Neutral colors are best to practice with because if you make a mistake it's easier to fix, and harder to tell. 2-Apply a pressed or loose powder to your lids first to absorb oil and prevent shadow from creasing. 3-Start from your lash line and apply the color up to the crease of your eyelid.
Always press the brush on your eyelid, never stroke unless you're blending. Stroking causes the loose shadow to fly away and you end up loosing more and getting it all around your eye area. Start off light and add more as you go. It's always easier to build up your color than to remove it. 4-When you're finished, use another clean brush (or just wipe all the shadow off yours) and go over the edges and crease to blend it smoothly. Tip-when the shadow is on your brush, always tap it a few times or blow it to remove the excess powder.
TIPS FOR DARK LIPS
For years, I was a professional makeup artist for weddings and special events, and I've worked with many people with dark lips that they'd developed over time. What I've realized is that in order to lighten lips, you first have to pinpoint what has caused them to get darker. Otherwise, any product or treatment you try could be ineffective or even discolor your skin further. Over the years, I've learned a few causes of dark lips. They are:
Smoking
Nicotine staining can cause dark lips. If you smoke, the good news is that you can lighten lips by simply quitting smoking. The bad news is that it's usually really hard to quit smoking! But plenty of people have done it before, and it can improve your overall health. Anything that causes discoloration of your skin has got to be bad, right? While you're cutting back or trying to quit, you could try one of those long cigarette holders to keep the cigarette further away from your lips and hopefully prevent future darkening — just think of Audrey Hepburn in Breakfast at Tiffany's, dahling!
Coffee and Tea
Yes, too much coffee or tea can stain teeth, but it can stain lips too, especially if you go overboard with it. Do a self-check to see how much of these dark drinks you consume each day — more than two is a sign that sipping them might have caused your dark lips. Try to cut back immediately! Drink water instead — it's the best thing for you and your complexion too!
Dry Skin
Drinking lots of water will also help moisturize the skin on your lips — and could even lighten lips if they've darkened because your skin is dry. Yes, the reason for your dark lips could be as simple as dry skin! Keep your lips well moisturized and be sure to slough off any dry skin with a textured washcloth when you wash your face. A moisturizing lip balm is the way to go. Many people swear by applying petroleum jelly before bedtime. Once your lips start recovering from being so dry, you might see a notable change in your lip color.
Sun Damage
I once worked with a woman who said her lip color darkened over time because of sun damage. Unfortunately, if your dark lips are caused by exposure to the sun, you can't turn back time and take it back! But you can prevent future darkening by applying a sunscreen every day. This is easy because there are so many lip products — balm, gloss, even lipstick — that have SPF in them these days. I also recommend you see a dermatologist to see if there's a safe effective way to lighten your lips. I don't recommend trying to lighten lips with any sort of skin bleaching product — the skin on your lips is very delicate and your risk damaging them further by using something so harsh.
In the end, sometimes it's easy to lighten lips but it could be tricky, depending on your situation. Remember that dark lips aren't such a horrible thing! And, since I love cosmetics so much, I definitely recommend you try out different lipsticks and glosses to help you get the lip color you desire. Luckily, makeup helps us "make up" for our flaws!
Health advice for dark lips Apply the mixture of Glycerin, lime juice and honey to your lips 2 times a day.Apply olive oil or almond oil to your lips regularly.Take the cream of milk and apply it directly on you lips 3 to 4 times daily. Rub your lips[with the honey , lemon juice & glycerin treatment]
REMEDIES FOR IN GROWN TOE NAILS !
An ingrown toenail can be described as the nail on a toe that does not grow over the skin, but into it,
especially at the corners. It is more common with the big toe, than it is with the others. While this condition is not that much of a concern, it is known to also cause some amount of pain and discomfort.

HERE ARE SOME HOME REM
EDIES
There are quite a few simple home remedies for treating ingrown toenails. Soak your foot for about 15 minutes in a tub of warm water to which a tablespoon of common salt has been added. This acts as a natural disinfectant that prevents local infections by cleansing away dirt particles and destroying breeding germs, as well as softens and heals the skin tissue of the affected toe. After this, pat your foot dry with a soft towel, and then twist a small ball of cotton wool into a thin thread and wedge it under the ingrown nail. Repeat this process every night before going to bed. Soon the nail will start growing outwards. You may also tie up a slice of lemon around the affected toe with some gauze before going to bed every night. The acidic juice of the lemon fights microbial growth and prevents the spread of the infection. Washing the area with a solution of hydrogen peroxide and water or an infusion of iodine is also helpful in treating this condition. Gently massaging the skin around the ingrown toenail with some tea tree oil also helps soften the tissues of the nail and relieve pain, and gradually eases out the pressure created by the nail on the surrounding skin.





Roll a small piece of cotton into a thin sliver. Using the edge of a nail clipper, lift the corner of the ingrown toenail, so that there is some gap between the skin and the nail. Place the sliver of cotton between the nail and the skin and then release the toenail, so that the cotton stays tight between the nail and the skin. This will keep the toenail from growing into the skin. Change the piece of cotton at least once a day, to prevent any infections.
Wearing loose and comfortable sandals or going barefoot for as long as possible will reduce any pressure on the toes. This keeps the pressure off the toenails too and helps the process of healing ingrown toenails.
It is important to wash the foot frequently throughout the day, at least 4 or 5 times in the day, using mild soap and water. Soaking the foot in warm water with salt (or vinegar) a few times a day would also be effective in healing ingrown toenails.
GETTING RID OF THEM DARN HAIR BUMPS
Recently i was asked is there any home remedies to prevent and remove ingrown hair bumps:
Ingrown hair home remedies can be used for the treatment for the redness, irritation and often infection that come with this annoying issue. A challenge for many after removing hair, these tips will help you achieve smoother skin while saving money too.

Most of the solutions below contain exfoliators, which is one of the main ingredients in retail products made to treat ingrown hairs. Just be advised that natural solutions often take a bit more time to work because of their gentle nature.
Everyone has salt at home! It's widely accessible, cheap and very easy to use in helping skin push out the ingrown hair. Find out how to use a salt mixture on your face and body.
Question: I've heard of using salt as a home remedy for ingrown hair, is that true?
Answer: Yes, salt is not only exfoliating, but also helps increase circulation, promote healing and reduce swelling to the skin. You can use salt and its based products to prevent ingrown hairs and ward them off. For the Face: Take one cup of warm water and add 1 ½ tsp of salt (scale recipe down for a very small area). Dip a fresh cotton ball or square into the mixture and swipe over the ingrown hairs, don't rinse off. The salt mildly exfoliates and cleanses the skin, helping to draw out the hair. Be careful using over nicks, irritated, red or freshly shaved skin and if you use strong exfoliators like salicylic acid, enzyme products or glycolic as it could burn. Use daily until ingrown hairs clears up, but stop applying it if your skin gets red or irritated. For the Body: For ingrown hair on the body like the legs or bikini area, soak in the tub with two cups of Epsom salt. For a bit stronger exfoliation, take the Epsom salt and apply it directly to wet skin working in circular motions and rinse off. Using a salt-based exfoliator is great to also ward off ingrown hairs before they start for those with oilier or acne-prone skin. If you have sensitive skin, stick to a gentler sugar scrub. Looking for other ways to prevent and rid ingrown hair with ingredients at home and save money?
The main cause for dark lips is nicotine staining. Nicotine staining is caused by smoking and hence lip color can only be minimized (and not eliminated) by using a cigarette holder. The only way to eliminate nicotine stains and lighten lip color completely is by quitting. Excess caffeine, too, can stain your lips so if you are used to more than two cups a day, you will have to start cutting down on your coffee/tea intake. If the darkening has been sudden, it is very possible that it is an allergic reaction to a cosmetic product. Make sure that you only use lipsticks manufactured by reliable or reputed companies and always throw them out when they are passed their expiry date. Prolonged exposure to sunlight causes pigmentation which in turn results in darkening of the skin and lips. If you spend a lot of time outdoors, make sure that your lip balm has an SPF (sun protection factor) of at least 15.
In order to reduce darkness of lips you can apply a mixture of lemon juice and glycerin to your lips daily. Lemon juice is a natural bleach while glycerin helps to keep your lips moisturized. You can also exfoliate your lips with a toothbrush and some Vaseline. The skin on your lips is extremely delicate so make sure that you use a soft toothbrush (meant for toddlers) to exfoliate it gently. You can also make your own natural lips scrub using almond oil, honey and sugar. Honey contains antioxidants that protect your lips from damage caused by free radicals. Almond oil is an excellent moisturizer and sugar gives the mixture roughage and at the same time is easy on your skin.
Dryness and dehydration contribute to and accentuate darkening of the skin. Before going to bed every night make it a point to apply Vaseline petroleum jelly to your lips. Using a humidifier in your room can also be beneficial as it will keep your skin well hydrated. Most importantly make it a point to drink enough water and other fluids. Fruit juices and milk shakes will also help to reduce darkness of lips and lighten lip color as they will not only provide you with the much needed fluid content, but they are also rich in vitamins and minerals that are essential for healthy skin. Your diet is in fact very important and unhealthy eating habits can aggravate the condition. Try to follow a balanced diet with a large amount of fresh fruits like grapefruit, oranges, apples, water melons, etc. and vegetables like to radish, turnips and lettuce.
I am so excited to be an official Carmex Blog Squad member! Of course you all know we have some serious Carmex fans in our household. We have been loyal users for over 10 years now and can't go a day without the stuff! I was very happy to hear that Carmex came out with 2 new skin products, Carmex Healing Lotion and Healing Cream. I have some serious issues with dry skin especially when the seasons change and in the colder weather months. I also have super dry hands from all the hand washing I do all day long. I tried out the Healing Lotion on my legs and arms and really loved the feel and smell- Not heavy or greasy but just enough of an emollient feel. The scent is subtle and almost reminds me of playdough (in a good way). My 16 year old took the travel size tube of lotion to practice on Friday and the whole volleyball team was raving about how cool it was that Carmex makes lotion and how nice it smelled and felt. Needless to say her travel tube is empty! You can purchase the lotion and cream at Walgreens and Drugstore.com. It runs for about $5.99 and that is not bad at all!
Since my family already was VERY familiar with the traditional Carmex lip products (tubes, jars
and sticks) we were eager to test out the Moisture Plus Ultra Hydrating Lip Balm especially with the hint of color. I grabbed the peach tinted one and I really love how subtle the color was as well as the deep moisturized feeling my lips had. It was not greasy or heavy at all and lasted for a few hours. I really love how the tube looks like a lipgloss/ lipstick. Very girly and pretty :) I think these are great as add-on gift for teenage girls as well as stocking stuffers.
I was squealing like a girl when I received a package from Carmex that contained this cute (and big) travel bag.
When I opened the bag and found all of these goodies I was giddy with excitement and my kids were calling dibs on what they wanted. This fantastic kit came with an assortment of Carmex Lip Balm tubes, sticks and jars as well as 3 Carmex Moisture Plus sticks and one each of the Healing Lotion and Healing Cream. The bag is nice and roomy and it came with 2 cute zipper pouches perfect for all your travel beauty essentials. This kit is valued at $53 and guess what? I get to give a kit away to one lucky Momfiles reader!
*Mandatory: Please tell us if what Carmex products you would like to try. Already a Carmex fan? What is your favorite Carmex product?
For additional entries (leave a separate comment for each entry to count):
~ Tweet this giveaway (once per day)-
Enter to win a big @CarmexLipBalm kit from @momfiles http://blog.momfiles.com/2010/10/im-carmex-blog-squad-member.html #giveaway
~ Mention this giveaway on Facebook
~ Sport the Momfiles button on your blog
~ Follow Momfiles through Google Friend Connect
This contest is open to US residents only and will end on November 8, 2010 at 9:00 pm EST. Please leave a visible email address if you do not have a Blogger profile. Winner will be chosen via random.org and will be emailed. Good luck to everyone!
Disclosure: I received a Carmex travel kit as compensation for my post and hosting giveaway. All opinions are my own.

Welcome to the official website of Regrowth, LLC, a private medical practice devoted exclusively to the diagnosis and treatment of male pattern baldness (alopecia androgenetica) since 1986. The incentive to establish and organize Regrowth, LLC emerged from my personal experience with male pattern baldness. Regrowth prescription medications are benefiting patients worldwide.
Richard Lee, M.D.